Best Mobile App Development Company In New York, NY
We Build Apps
People Love To Use
We believe in creating more than just apps – we strive to bring stories to life through digital platforms. With our dedicated team's expertise, we merge innovative design with state-of-the-art technology. Our focus? Crafting memorable, user-friendly mobile experiences that don't just meet but exceed expectations. Step into a world where your vision is transformed into agile, impactful, and truly captivating mobile applications.
Recommended by Thousands Of Businesses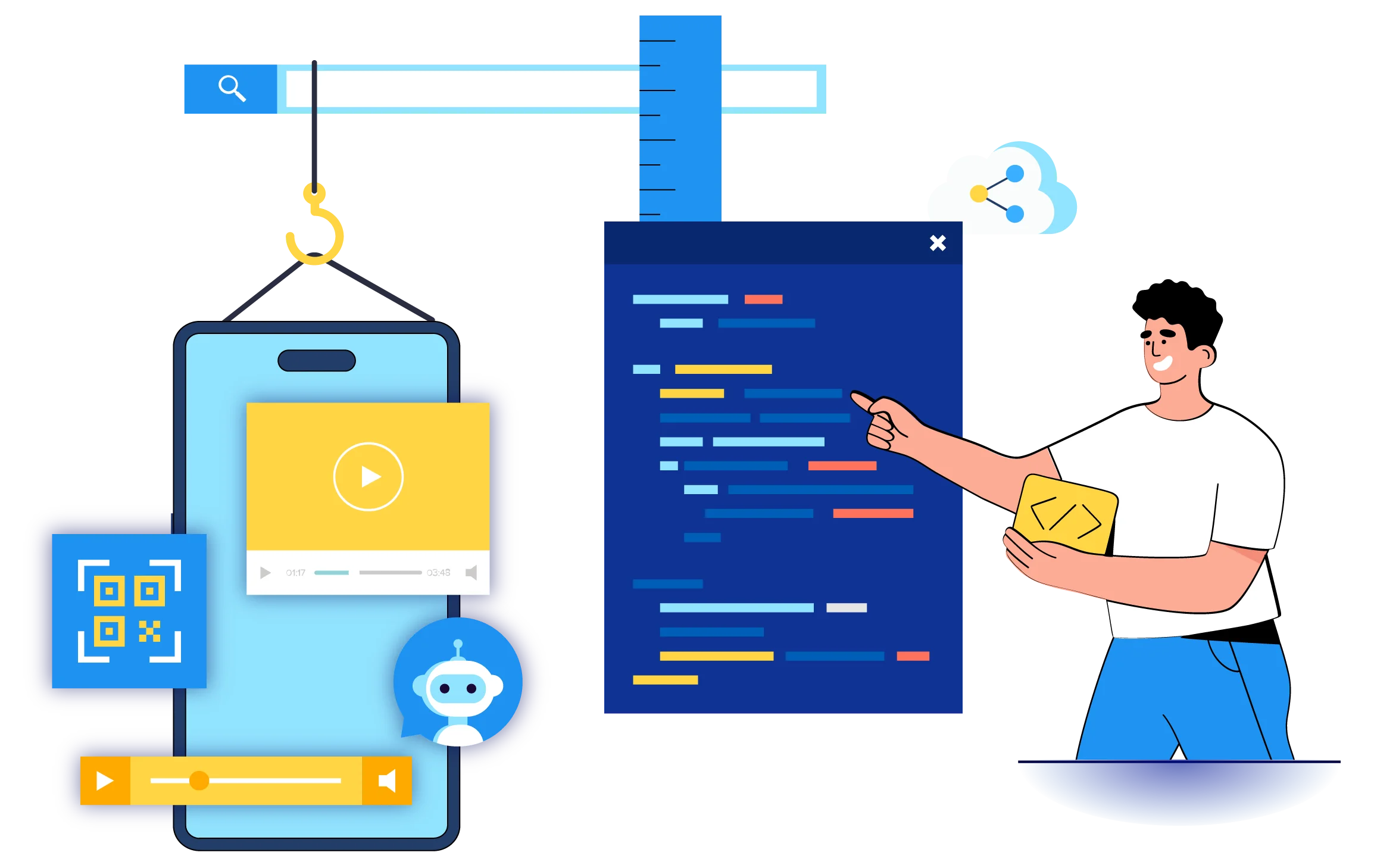 Napollo's Comprehensive Mobile App Services
We guide you through every step, from conception to deployment, ensuring holistic mobile app solutions.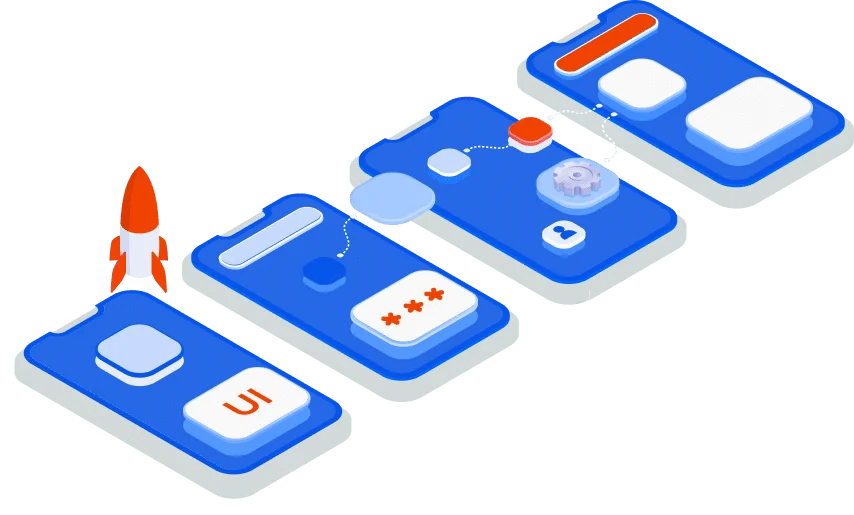 A Single Solution For Your Business Success
As one of the leading mobile app development companies in New York, NY, Napollo Software Design LLC takes pride in delivering cutting-edge solutions that leverage the latest programming and development trends in the IT industry. Our mission is to develop products that drive growth and advancement for our customers in their respective industries. With expertise in areas such as Artificial Intelligence, Machine Learning, the Internet of Things (IoT), and other groundbreaking technologies, our custom mobile applications deliver the desired results you seek.
BESPOKE MOBILE EXPERIENCES
Elegant Designs. Robust Functionality.
Mobile applications are more than just tools; they're experiences. At Napollo, we blend aesthetics with advanced functionality, crafting apps that captivate and deliver. Explore our portfolio to see the innovation, passion, and precision we bring to every project.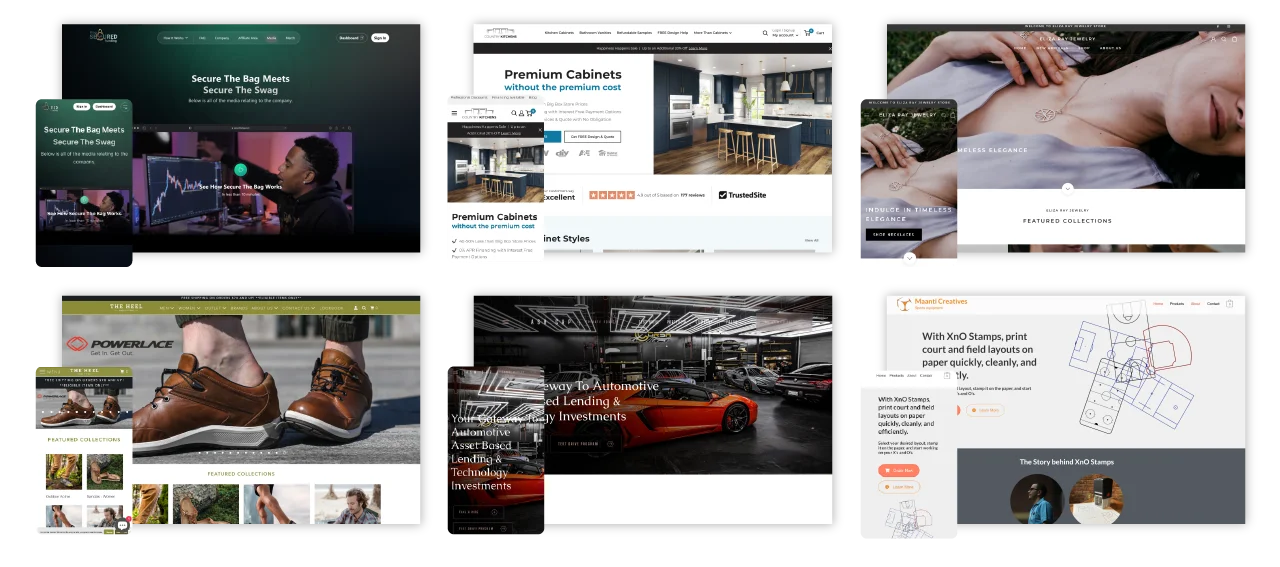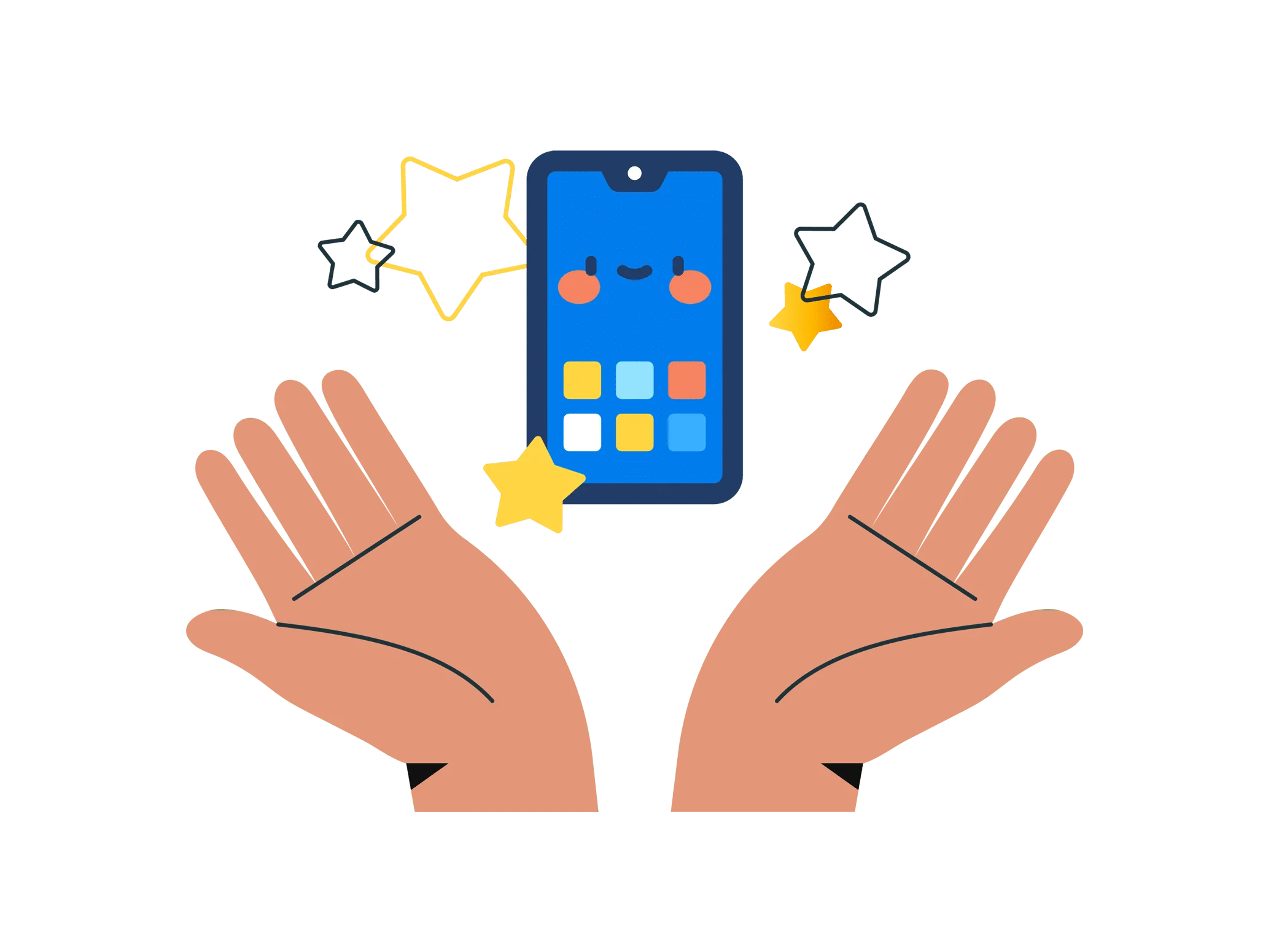 MOBILE APPS + INTEGRATED ECOSYSTEM
Launch your app swiftly and seamlessly.
First, we conceptualize and craft your unique mobile application. Next, benefit from real-time insights and efficient management tools. With Napollo's approach, harness the potential of a dynamic mobile ecosystem, tailored to elevate your business operations and user engagement.
Trusted by 1000's of customers
The team at Napollo is top-notch, entire team is great to work with.
Edward Gaitan
Director of IT, The Varsity
Largest drive-in fast food restaurant in the world

Excellent Service, response time & quality work at a fair price.
David Frank
Chairman & CEO, Midvale Box Inc.
2nd Largest Manufacturer of Paper Boxes in East Coast

These guys are very self-motivated naturally in search of perfection.
John Engstrom
President, Scheimpflug Inc.
Always available. The team is one of the best in the business.
David Ben-Hooren
Chief Editor, The Jewish Voice
Largest Jewish Newspaper in New York

Mobile App Development, Simplified.
Struggling to transform your idea into a mobile app? Napollo is here to assist. Collaborate with our seasoned experts or entrust us with the entire process. We're committed to streamlining the complexities, ensuring a seamless journey from concept to launch.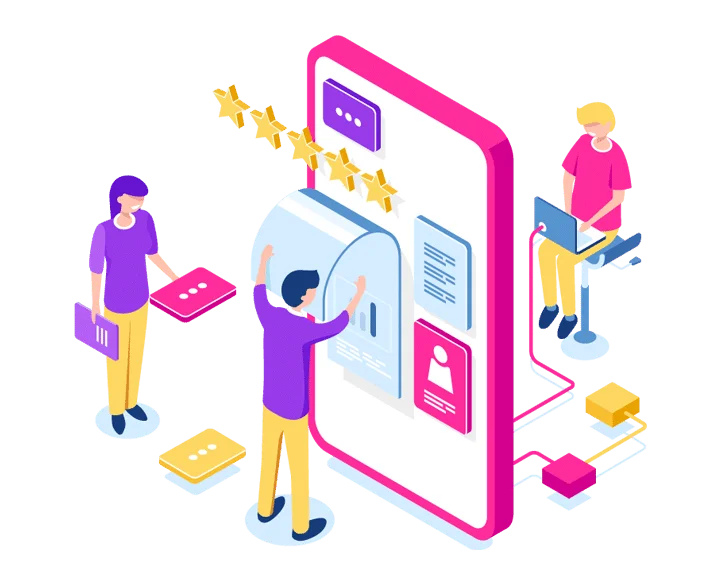 Why choose Napollo Mobile App Development Services ?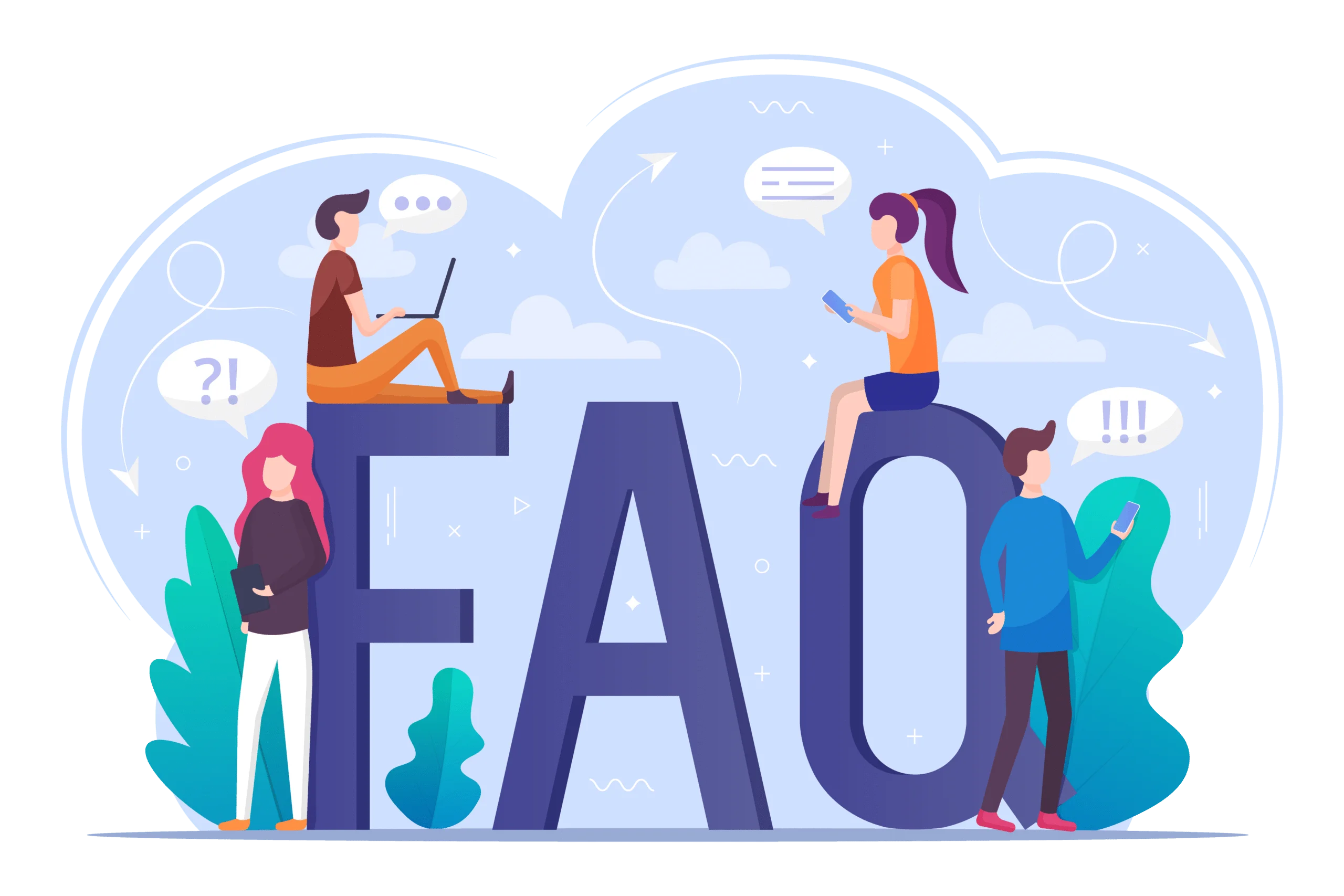 What services does Napollo offer within mobile app development?
Napollo provides end-to-end mobile app development services, including ideation, design, development, integration, testing, and post-launch maintenance.
Which platforms do you develop apps for?
We develop apps for major platforms, including iOS, Android, and cross-platform solutions.
How long does it typically take to develop a mobile app with Napollo?
The development timeframe varies based on app complexity and features. However, we prioritize delivering within a mutually agreed timeline.
How do you ensure the security of the apps you develop?
Napollo employs the latest security protocols and best practices in app development, ensuring data protection and app integrity
Do you offer post-launch app support and maintenance?
Yes, we provide dedicated post-launch support and maintenance to ensure your app remains updated and efficient.
What sets Napollo apart from other mobile app development companies?
Our blend of innovation, skilled professionals, and client-centric approach makes us a preferred choice for many businesses.
How do you handle updates and changes during the development process?
We maintain regular communication with our clients and have a structured feedback loop to accommodate necessary updates or changes.
Do you offer app monetization strategies?
Absolutely! Napollo can guide you in choosing the most suitable monetization strategy for your app, be it through ads, in-app purchases, or subscriptions.
Can Napollo help with the app store submission process?
Yes, we offer assistance in submitting your app to relevant app stores, ensuring it meets all guidelines for a successful submission.
What's the first step to start my app development with Napollo?
Simply reach out to us through our contact page or give us a call. Our team will guide you through the initial consultation and planning phase.
Request a consultation.
Schedule a call today and one of our experts will be happy to help you decide which professional service is ideal for your business and budget. Call us at 212-213-7866.